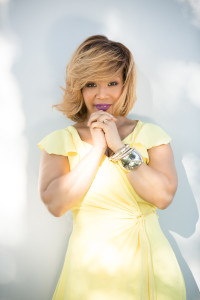 Grammy Award winning gospel recording artist Erica Campbell expands the Erica Campbell and Friends Tour.
Known to millions as one half of the gospel duo Mary Mary, Campbell topped the charts with her solo albums Help (2014) and Help 2.0 (2015) on My Block Records, the label co-owned by Campbell and her platinum selling producer husband, Warryn Campbell.
Campbell performs hit songs from those releases, such as "Help" fearing LeCrae, "I Need A Little More Jesus," and "I Luh God," on her ongoing weekend tour. Earlier in the year she excited the East Coast. This summer, the star of WeTV's Mary Mary hit reality show took her Erica Campbell and Friends to the West Coast, performing in such cities as her hometown, Los Angeles. She  has added  Atlanta (September 20), Florence, South Carolina (October 1) and Cleveland (November 8). Campbell said dates are still being added.
The Erica Campbell and Friends Tour features talented popular and up and coming gospel artists of today. Campbell's younger sister Shanta Atkins is on the tour. She said, "We have Gerald and Tammi Haddon, who've done most of the dates; Brian Courtney Wilson, who has a new album coming out; Anita Wilson, whose album is out, and Janice Gaines…Livre' and an artist named Shavon Stewart."
Jonathan McReynolds is also on the latest version of this tour. Helping fellow artists means a lot to Campbell. She admits, "I remember wanting to just get an opportunity to sing. I remember wanting to be on stage, and so now that I'm in a position to offer that…it really is a good feeling to know that you're helping somebody to achieve their goals."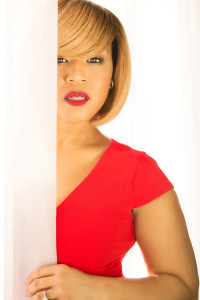 Since the release of her debut studio solo album Help, Campbell has been on a whirlwind, winning Grammy, Stellar and Dove Awards. She will co-host the Gospel Music Association's 2015 Dove Awards on October 13 in Nashville.
Although Campbell has achieved multiple levels of success, received numerous accolades and has Gold and Platinum selling music projects, she remains humble, focused and purposeful. She said, "Whether it is a Mary Mary, Erica and Tina solo, or the TV show, knowing that you're chosen and called by God gives you a certain bit of confidence that nobody can take away from. So when you're armed with that information, so even when you're faced with a challenge, you go, 'I didn't put myself here, God did. This is his responsibility to fix, not mine. So I still work very, very hard to make sure I may reach as much of the world as I possibly can, because the real point, is to tell people about Jesus."
Erica Campbell's tour dates are Thursday through Saturday to allow for family time. She said she must have "mommy" time with her three children (Krista,Warryn III and Zaya). Also, being at home for church service on Sunday is a must. Campbell sings praise and worship and serves as the first lady at The California Worship Center. Her husband Warryn is the pastor.
Click below to listen to Erica Campbell talk more about the tour, why she has to be the only woman in her house and what it is like running a record label.