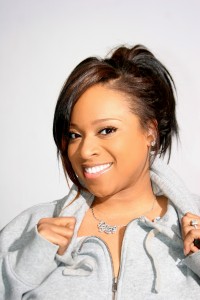 It is the season of conferences.  And they seem to be happening every weekend this summer.  But what is it that distinguishes one gospel conference from the next?  Grammy Award nominee and multiple Stellar and Dove Award winning recording artist and actress Kierra Sheard  who brought us such hits as "You Don't Know," and from her current CD, FREE, "You Are" and "Indescribable," says she's bringing something totally different, specifically for the youth, with her Sixth Annual BRL (Bold Right  Life) Experience and Concert  www.boldrightlife.org . It takes place Thursday, August 15 through Saturday, August 17, 2013, at Greater Emmanuel Institutional Church of God In Christ, 19190 Schaefer Highway, Detroit, MI 48235.  The conference will feature special guests Tasha Cobbs, Canton Jones, Goo Goo Atkins, Sarah Jakes, Jonathan McReynolds, Y'Anna Crawley, John P. Kee, and Pastor Welton Smith.
I spoke to Kierra about the BRL Experience and Concert, her plans for a new project and the family's successful reality TV show, The Sheards which airs Sunday at 8p.m. on BET.
Take a listen to our conversation.
Stay Inspired!
Lin. Woods-Family Entertainment/Faith Base Writer & Editor
** This episodes and other  Lin. Woods' Inspired Gospel Entertainment Podcast are available FREE on iTunes