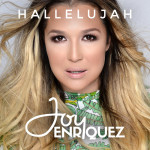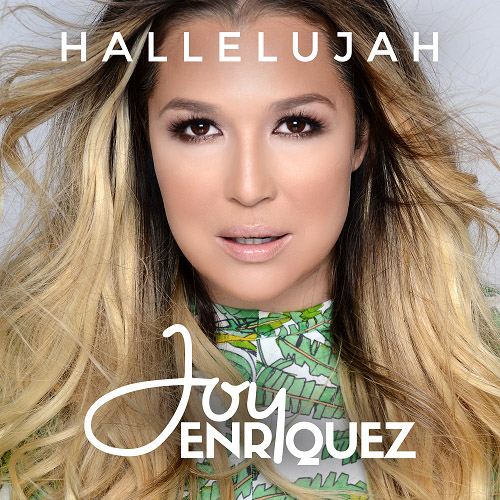 Singer-songwriter Joy Enriquez is shouting "Hallelujah" over the success of her single and video from her forthcoming inspirational album. The video has received over two million views on YouTube.
The talented wife of multi-Grammy Award winning producer Rodney Jerkins and mother of four children was on the road to Pop princess success in 2000. She had a hit single and an album with great producers like Kenneth "Babyface" Edmunds when she was re-directed spiritually to sing God's praises. She says, "Everything I do I want it to be uplifting to the Lord…And in times I found that when I couldn't get my way out of places, only God could get me out. I knew that I had to make a change in my music. I had to make a change in my direction."
Since the day she walked away from what could have been a glorious career in pop music, Enriquez has had no regrets. She and her husband worked to create her current music project guided by their life experiences and gratitude to God. Her debut CD was released in 2001. She released a second independent album in 2006.
Enriquez admits that after leaving mainstream music, "That's when Rodney and I started working and just the trials that we've faced in our marriage alone brought us to express it through music. And a lot of it is on this album are the moments that God rescued us and he's faithful to us."
Between 2000 and 2015 Enriquez and Jerkins married and had four children, Rodney David, Jr., Heavenly Joy, Hannah Joy and Royal David. Enriquez shifted her priorities to raising her children and pouring into her family. She even home schools the children. However, she kept the faith knowing that she would record more music for the soul. That faithfulness is paying off. The video to the single, "Hallelujah" received over two million views within 48 hours of its posting.
And her dedication to her children was recently made evident when her five-year old daughter, Heavenly Joy Jerkins wowed the judges with her amazing performance of "In Summer" from the movie Frozen on America's Got Talent.
Enriquez and Jerkins wrote the songs on the upcoming release along with collaborators to deliver a sweet mix of R&B, gospel, Christian and inspirational music sounds. Gospel superstar Kirk Franklin is featured on the album version of "Hallelujah." "Kirk came to our house, came to visit, to hang our with us…and he kind of just dropped some lines on us and blessed on…"Hallelujah" to lead out an extended version that will be on the album."
Joy Enriquez's full album is scheduled to be released September 18, 2015.  You can find "Hallelujah" on iTunes, Google Play and Amazon. You will find her on social media under all things Joy Enriquez.
Listen to the warm and sincere conversation between Joy and I, with a cute interruption from her two year old daughter Hannah Joy Jerkins while she was on the road promoting "Hallelujah."