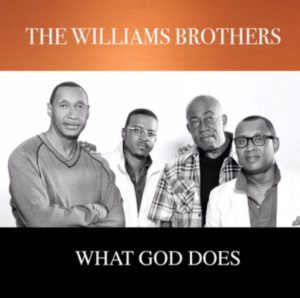 After a six year hiatus, gospel icons The Williams Brothers are enjoying chart success with their latest single, the slow-medium tempo "What God Does" from their forthcoming album Timeless on their own Blackberry Records.
"What God Does" recently ranked #26 on the Mediabase Gospel Chart. The song is a reminder that God is still there, doing what only He can do, no matter what is going on and we can still count on God.
The Miami Mass Choir recently released a new culturally diverse music video, "Good News," a fusion of Cuban sounds with Gospel and English and Christian Latin music and Spanish. Directed by Chinedu Ernesto and filmed throughout Miami, the video features vocalists Tony Lebron and Paula Coleman.
Founder and director of Miami Mass Choir, Marc Cooper said, "With the Latin appeal of the song, and along with South Florida being a melting pot of many nationalities including the Cuban-American community, we wanted to feature the Little Havana area in this music video."
The Song, "Good News" is from the Billboard Chart topping album THE MIAMI MASS CHOIR LIVE: At The Adrienne Arsht Center.
Smoke Norful, gospel recording artist and pastor of Chicago's Victory Cathedral Worship Center will release his first book, Take The Lid Off: Trust God, Release the Pressure, and Find The Life He Wants For You (Thomas Nelson Publishing) on September 5.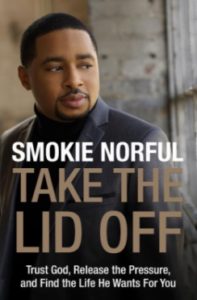 Take The Lid Off guides readers in understanding that, when you focus on four recommended steps, the pressure of life goes down, you gain peace and perception, and things work out much better in the end…the people they were created to be.
Norful ties in Take the Lid Off with an accompanying music project. He partnered with his label home, Motown Gospel to release his upcoming twelve track digital album, Nothing Is Impossible. It will be available on digital outlets only September 9, 2017. The album features some of Norful's best loved inspirational songs of hope and encouragement, including "Still Say Thank You," "No One Else," and "Run 'Til I Finish."
Motown Gospel's new artist, Gene Moore has multiple reasons to be excited. Moore's new album, THE FUTURE, recently came in at number four on the Billboard Top Gospel Chart. To add to that, he was made co-host of the KTSU-FM 90.9 "GO Radio Show" airing Sundays in Houston. Moore's radio co-host is gospel recording artist Alexis Spight. The show debuts on September 17.
Bounce TV has renewed three of its popular original series, In The Cut, Saints & Sinners and Family Time. The African American audience targeted network has also added new shows for the 2017-2018 season.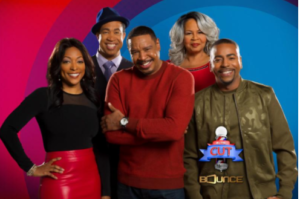 One of those new shows is Grown Folks, a half-hour situation comedy about two blue-collar couples who share a duplex while navigating life, marriage and friendship. It premieres on Bounce TV Tuesday, October 3 at 9:30p.m. ET
Grown Folks stars Gary "G-Thang" Johnson (Disaster Movie, Moneyball),Tracey Cherelle Jones (Don't Be a Menace to South Central, The Players Club, Baby Boy), Jay Phillips (Semi-Pro, Baby Mama, Prom Night) and Caryn Ward Ross (The Game, You Take the Kids). 
Bounce TVs Brown Sugar, the new subscription-video-on-demand service featuring some of the best loved African-American movies, is now available on the Roku® platform. After purchasing a subscription, Roku customers can watch Brown Sugar's large library of iconic black movies, including Cotton Comes to Harlem, In the Heat of the Night, Blacula, Cleopatra Jones, Don't Be a Menace to South Central, Cooley High, Which Way Is Up?, Hammer, Car Wash, The Original Gangstas and more on their Roku device.
With their subscription, Roku customers will also have access to BrownSugar.com and on other Brown Sugar-enabled devices.
Brown Sugar also showcases original TV programming and features complete seasons of the hit Bounce television network series Saints & Sinners, Mann & Wife, Family Time, In The Cut and Ed Gordon. Fans can also go to Brown Sugar to watch all the exciting action of Premier Boxing Champions on Bounce TV.