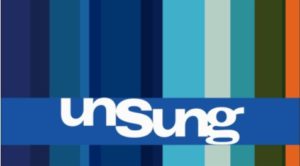 R and B group Switch will be featured on TV One's Unsung this Sunday, July 23 at 10pm ET. The episode will highlight the rise and fall of the talented musicians from the Midwest, from their hit records "There'll Never Be," "I Call Your Name" and "I Wanna Be Closer" to members' struggles with drugs, money and ego, and eventually the breaking up of the original group.
Switch's Unsung episode will also feature insights from family and friends, including El DeBarge, Bunny DeBarge, Marcus Chapman, Cynthia Horner (publisher of iconic black teen magazine Right On!), and Miller London (former Motown executive and former publisher of Urban Network Magazine). 
The original six members of Gold and Platinum selling Switch were Greg Williams, brothers Bobby and Tommy DeBarge (older brothers of singing group DeBarge), Phillip Ingram (younger brother of James Ingram), Jody Sims, and Eddie Fluellen.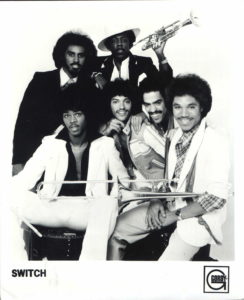 When Greg Williams recruited group members in 1976 he had just left a group with ties to renowned R&B crooner, songwriter and producer Barry White.
He said, "Just prior to Switch I was in a group called White Heat. We were signed to Barry White. Actually, Jody Sims, Bobby DeBarge and later Tommy DeBarge were members. We were signed to Barry White and we were on RCA Records. Once that group fell apart, I realized it was time for me to fulfill a lifelong dream to start my own band.
I said I want a group of attractive men who all play and sing, who play more than one instrument. And most importantly, sing their hearts out and have like minds, like temperaments. And so I hand picked everybody…. I actually got the money to do a demo. Put the group together. We recorded a demo. Went to LA, met Jermaine (Jackson) and Hazel (Jackson – Berry Gordy's daughter), and made this thing happen."
Switch had a sound that resonated with audiences like no other group at the time. Group member Phillip Ingram said, "The biggest thing was our vocals…that set us a part…usually in a band you will have a person or maybe two that play multiple instruments, that's not unique, but to see a whole band that plays multiple instruments and sing like a singing group and do harmonies like we did, we were literally set apart…"
Every star group has its highs and lows. Unsung will reveal the good, the bad and the ugly of what happened to Switch.
Williams said their problem was drugs and psychological issues. "As the founder of the group, it was weak links in the group, based on Bobby and Tommy DeBarge's upbringing and their need for security and self assurance, it led to some bad things…I'm putting all of that on Bobby and Tommy…but that was the start of it that ignited it. Because the rest of us, all we wanted to do was make good music and hang and be with each other…. but as money started coming in, other people putting words and thoughts in people's heads, the door is open for what's next, including myself, drugs came next…and Bobby, for the most part, the ego came in. But again, that was due to a deficit that he dealt with, what he went through with his dad," said Williams.
Williams added, "Unsung did an exceptional job of depicting our life's music in Motown. To coincide with that, August 1, I'm releasing my book, Switch, DeBarge, Motown and Me. It tells the whole truth and nothing but. That's part of my personal future."
When asked what did you gain from the Switch experience? Williams said, "What I got out of it is a life's dream fulfilled. I knew from six years old what I wanted to do. I claimed, I pulled it together, I molded it…not by myself… but just the same and I achieved it, and not only will it live until I die but it will live beyond that and I think that's all that any man, any human being can ask for." Ingram chimed in, "The Friendships. The relationships. And the fact that our music has stood the test of a time."
Switch rebooted in 2004 and performs around the country. To find out about Switch in the new millennium, visit website www.switchentertainmentworld.com
Unsung will tell the story of Switch from their rise to fame at Motown in the 1970s and 80s to their fall from grace, and the show will bring back memories through the group's hit music. Watch Unsung Sunday, July 23 on TV One, at 10p.m.
SWITCH band members Greg Williams and Phillip Williams talk about being on TV One's Unsung, their rise to fame and falling from grace over drugs, money and ego. Click below to listen.