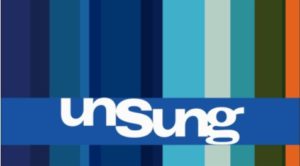 TV One's Unsung returns for an 11th season with back-to-back episodes featuring Wyclef Jean and Jagged Edge, on its new night, Sunday, July 9 at 9pm/10pm ET.
Wyclef Jean is featured on the premiere showing. Unsung gives a glimpse into the ups and downs of the career and life of the former Fugees group member, Haitian born, singer, songwriter and producer since the launch of his solo album, The Carnival over twenty years ago up until his latest project, The Carnival: The Rise and Fall of a Refugee. The new album debuts September 15.
Fans will get learn what happened after Jean left the 90s multi-platinum, Grammy winning trio The Fugees, to strike out on his
own and become a sought after producer and songwriter. Jean produced hits for himself and fellow artists, like Mary J. Blige, Destiny's Child and Carlos Santana. The Fugees featured Pras Michel and singer/songwriter Lauren Hill, whom Jean had a relationship. Viewers will see how the break-up between Jean and Hill fueled the group's demise.
Featured segments include comments from family and friends Melky Jean, Sam Jean, DJ Kay Slay, Kurtis Blow, Claudette Ortiz, Ronald Khalis Bell and DJ Red Alert.
Jagged Edge's Unsung episode looks at the rise and fall from grace of the bad boy group from Atlanta that made it big in the early 2000s. After severing ties with hit making producer and So So Def label head Jermaine Dupri, Jagged Edge faced hard times in the industry, not being able to make hit charting music that made the group a household name.
Family and industry colleagues contribute to help tell Jagged Edge's story, including Parker, Bryan Michael Cox, Michael Mauldin and The Poetess.
As a tie-in to their Unsung story, Jagged Edge will release their ninth album, The Layover also on Sunday, July 9.