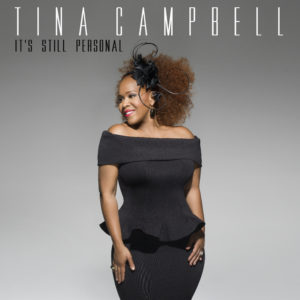 Grammy Award winning recording artist Tina Campbell is taking things real personal these days. She is going 90 miles an hour in her faith, family and business getting things done that would make the average person's head spin just thinking about how much she packs into one day, from faith, family and her business/ministry.
She released a new album, It's Still Personal in September and is actively promoting it nationwide. Later this month she will headline her It's Still Personal 20 city national tour featuring some of nation's favorite gospel artists later this month. Plus, Tina and her sister Erica Campbell, together better known as the Platinum selling duo Mary Mary, are currently in their sixth and final season of their popular reality TV show, Mary Mary airing Thursdays at 9 pm ET on WEtv.
For a while Tina's world was rocked with unimaginable pain and uncertainty. Her recording career with Mary Mary was on pause. Her solo project was in limited release. In addition, she was in disbelief about her husband's infidelity. She boldly let the troubles in her marriage and family play out on her WEtv show.
Like the woman of faith she is, Tina Campbell took all that anger and hurt and channeled it into forms of ministry she hopes encourages and inspires others facing similar life altering experiences. The faith vehicles that grew out of that hurt and pain include a popular web series on YouTube she does with her husband Teddy Campbell about marriage and family, 10 Minutes with Tina and Teddy, her upcoming tour, and her new album.
It's Still Personal is a follow up to Tina's 2015 limited release project, the NAACP Image Award Winning, It's Personal. Tina said of her new music, "I wrote every single one of the songs. My husband is the only person that co-wrote with me in terms of lyrics to the songs. I have producers that work with me…Warryn Campbell, Aaron Lindsey and the Underdogs. My husband was also my producer, my executive producer, my business partner and my lover!"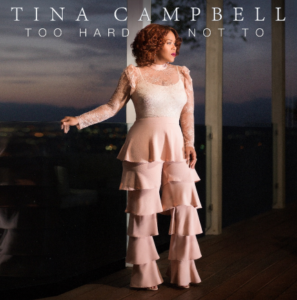 Tina's latest single, "It's Too Hard Not To" is in the top 25 on the Billboard Gospel airplay chart this week. Unlike the previous project, It's Still Personal is available to fans at major traditional and digital outlets. Tina admits, "The truth is, I didn't make my last album available everywhere…So there are so many people who didn't get a chance to experience this music that carried me through the roughest time of my life, through the journey trying to recover, to one of the most victorious, happy, hopeful times of my life. This (new) music might be able to serve that same purpose to someone else. So I decided to put it back out there and make it available everywhere music is bought, sold, streamed…and put some new amazing music on there."
Although Tina and Teddy personally love quartet-soul style gospel music, It's Still Personal has music for all age groups and musical tastes, from hip hop to contemporary, to traditional gospel. "Listen, you want to party? We got you. You want to worship? We got you. You want to shout? We got you…. you want be encouraged? We got you? Just want to ride and mellow out? We got you. I'm just glad God used me to write all of these amazing songs and pair up with all of these amazing producers," said Tina.
As It's Still Personal permeates the marketplace, the It's Still Personal Tour will bring the music and soul-lifting experience of Tina Campbell and friends to the people. Kicking off October 18 in Los Angeles, the tour runs through Thanksgiving week.
Featured artists will be performing on select dates. They include Erica Campbell, Jekalyn Carr, The Walls, Jor'dan Armstrong, Resound, and spoken word artists Ezekiel Azonwu, Matthew Strange and David Bowden. Tina's younger sister, Thomasina "Goo Goo" Atkins will serve as hostess. Tina stated, "I'm going to get on that stage and I'm going to sing the song and I'm going to become the song. I'm going to perform the song and I'm going to give it all I've got and all I could ever possibly give it. And we are going to glorify God. And we're going to have fun!"
Tickets are available for what Tina calls a reasonable price. A tour highlight for fans will be a free, stand-alone live viewing of 10 Minutes with Tina and Teddy, followed by a Q&A on Saturdays in each tour city.
Whether its her new album, It's Still Personal, the It's Still Personal Tour, the popular Mary Mary show on WEtv, or the hit web series 10 Minutes with Tina and Teddy, Tina Campbell is a force to be reckoned with, more importantly she is a creative powerhouse being used by God to inspire the masses – always keeping it personal.
For more information on Tina Campbell's music, tour or web series, visit www.teddyandtina.com