2013 Junior Olympics National Championships Silver Medalist Jermesha Poke increased her boxing stats to twenty-three and two when she defeated fellow teen, D.D. Cruz, Saturday, March 8 in St. Louis, Missouri at "Saturday Night Fights."
The 15 year-old St. Louis high school student's boxing match was the main event for the night at "Saturday Night Fights." Jermesha defeated Cruz, her Kansas City opponent, in the last fight of the 17 fight night.
The crowd chanted, "Mesha! Mesha!" and cheered the sometimes shy and quiet young lady on to victory.
Mesha, as she likes to be called, said, "When I'm in the ring, I stay focused and I always do my best. This is what I want to do professionally. I enjoy it."
Weighing in at less than 130 pounds, Jermesha said despite her petite frame, she started boxing just to keep in shape, "I was never was interested in girly things, although I was a model at one time. My brother was off-season from playing high school football and he would box to stay in shape for the summer. I started going with him. I tried it. I liked it. So I started training and I just kept going because I liked it."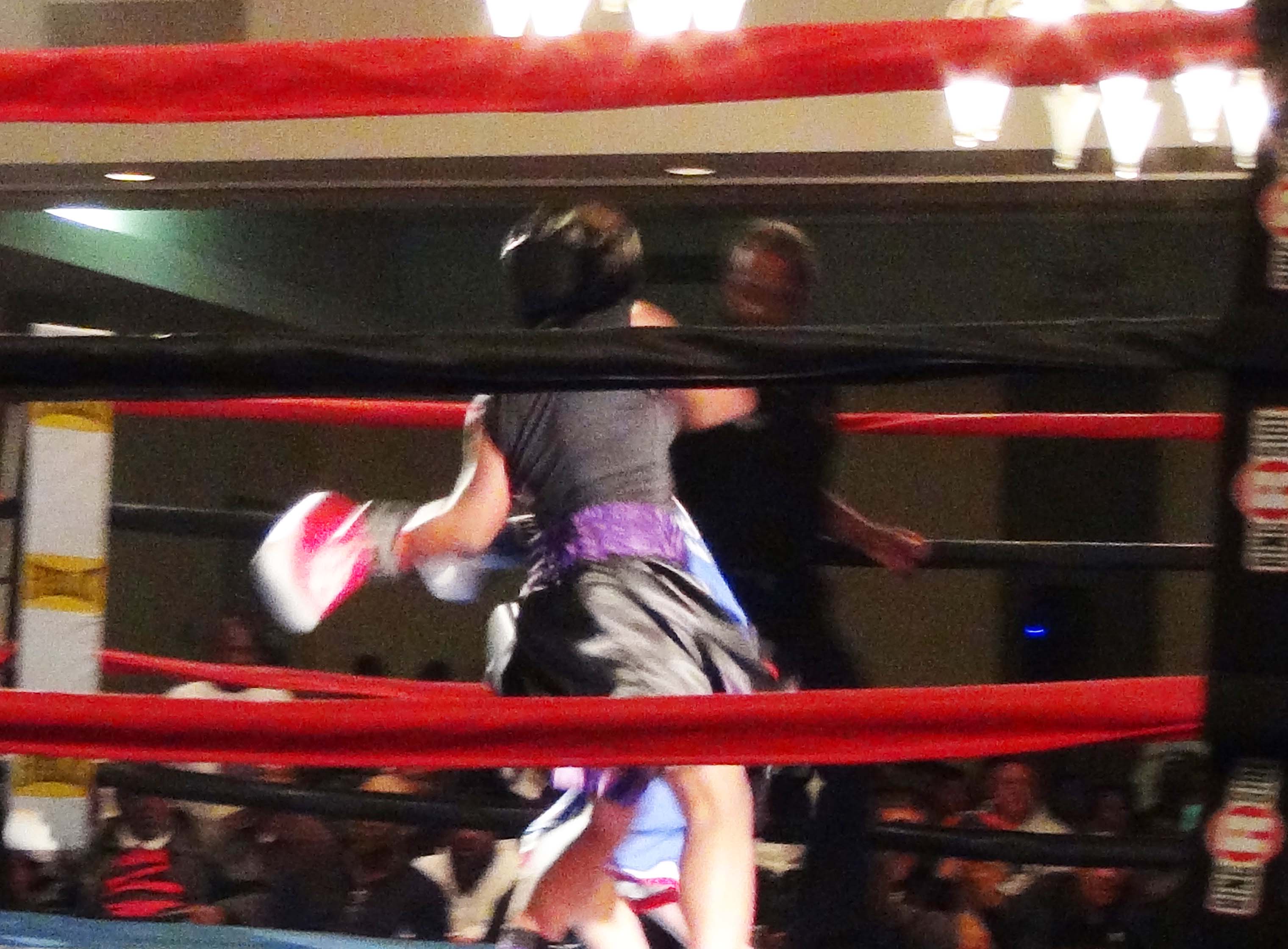 Jermesha Poke lands a punch on D.D. Cruz at "Saturday Night Fights," March 8, 2014 in St. Louis.
Photo by Lin. Woods
@Copyright 2014 Lin. Woods
According to her father/co-coach, Steve Poke, Jermesha is a "B" student and an all around good girl. He said, "She's also the favorite to win the Gold in the next Junior Olympics."
Jermesha said, "I promised my dad I'd win the gold medal in the next Junior Olympics and I plan to keep that promise."