The St. Louis Black Film Festival celebrates African American History Month with its first Classic Black Film Festival in a tribute to Sidney Poitier, the first African American actor to win an Oscar for Best Actor (1964 Lilies of the Field). The AARP sponsored festival is showcasing eight of Poitier's movies, including "Lilies of The Field," every Thursday in February at 6 and 8p.m. at the St. Louis Galleria.  The Poitier films featured include, "Lilies of the Field," "The Defiant Ones," 'To Sir With Love," "Guess Who's Coming To Dinner," "A Patch of Blue,"  "A Piece of the Action" "Let's Do It Again" and "In The Heat Of The Night."
James Thomas, founder and coordinator of three year old St. Louis Black Film Festival and Classic Black Film Festival, created the St. Louis Black Film Festival on a dare. He said, "The whole thing got started because I was challenged by a non African American, Laura Resnick, marketing manager of Landmark Theater's in St. Louis (includes Tivoli and Plaza Frontenac). She said, 'So many people have tried to do a St. Louis Black Film Festival at the Tivoli and have fallen short because of lack of funding. James I know you can sell. I'm challenging you to do a black film festival.' There hadn't been one in twenty-three years."
When asked why he wanted to offer the first Classic Black Film Festival during African American History Month this year amongst all the other African American cultural events going on in St. Louis, he said, "Because there were so many great (African American themed) films that came out in 2013, such as "42," "Fruitvale Station," "Lee Daniel's The Butler," and "Twelve Years A Slave." And with "Twelve Years A Slave" winning a SAG Award, (Lupita Nyong'o for Best Female Supporting Actor) and nominated for a Golden Globe Award, an Oscar…and "Lee Daniel's The Butler," which should have been nominated, but the Oscars wouldn't touch it. And Michael B. Jordan in Fruitvale Station, a great actor, but wasn't nominated this time around.
Because of all that that, I said, 'You know what, for Black History Month we are going to do a Classic Black Film Festival.' And what better way to do it than to honor Sidney Poitier, one of the very first Black actors to win an Oscar."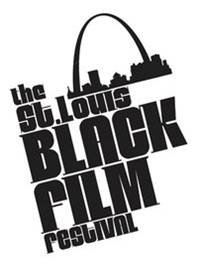 According to biography.com, Poitier opened the door for a lot of other Black actors when he won the 1964 Oscar for Best Actor for his role in "Lilies of the Field." So we are doing a tribute every Thursday this month, to Sidney Poitier.
African American History Month started out as Black History Week  in 1926. Later it was celebrated annually the second week in February. It was the brainchild of historian Carter G. Woodson, also known as "The Father of Black History," as noted on asalh.org.  He wanted to honor the achievements of Blacks. According to NAACP.org, Woodson believed, "Blacks should know their past in order to participate intelligently in the affairs in our country." Black History Month, known today as African American History Month did not come into being until 1976.  It is widely celebrated with cultural events nationwide every February.