Phil Thornton is one year in as the Sr VP of RCA Inspiration. Thornton is an entertainment executive constantly on the move. With reality TV shows, inspirational music that fuses gospel and urban sounds, and the recent addition of being involved with the Living Legends Foundation, you might say he's got a Superman "S" on his chest for all the things he is doing in the entertainment world.  Although he has a gazillion things going on,  he still takes the time to share his knowledge with people and artists trying to find their place in the music business.
"Sometimes, I think Superman is definitely my middle name…when I'm trying to just keep the peace and keep it all moving," said the multi-faceted Nashville based executive.
Prior to coming to RCA Inspiration in 2016, Thornton spent four years at eOne music where his last position was VP/General Manager of Urban Inspirational Music at eOne Music in Nashville. Then he received an offer from RCA Inspiration, which was based in New York at the time, to head up their gospel and inspirational music division which would be moving to Nashville.
Thornton was already thriving in Nashville. He was having great success at eOne Music releasing music across genres, such as hits by Shirley Caesar, Lalah Hathaway (urban division), Jonathan McReynolds and Ricky Dillard. Plus he secured a distribution deal between Warryn Campbell's My Block Records (label home of Mary Mary and Campbell's wife Erica Campbell's music) and was involved with the WeTV Mary Mary show. Everything was running smoothly. So why would the hit-maker leave something so successful go to another label? For Thornton, it was the right offer at the right time.
He was doing well at eOne pulling together artists from different genres of music to craft hits that inspire souls as he did with "It's Alright, It's Ok" by Shirley Caesar, featuring Anthony Hamilton . He said, " It's all in a person's heart. And they're a believer regardless if they work in a different space…if it's a country writer, I welcome it. If it's a great song and its coming from a pure place, and it's gonna inspire someone, I'm all ears." Thornton brought his gift to mix artists and genres with him to RCA Inspiration and his hit making skills to boot.
RCA Inspiration is a perfect place for the creativity of Thornton to expand. Thornton said, "Provident houses our (RCA Inspiration) CCM division, Provident Label Group, Reunion Records – which has everyone from Casting Crowns to Tenth Avenue North, to Zach Williams. Also, Provident houses our Provident Film Group, which produced War Room. Our publishing division, which you know publishes a lot of great Christian and gospel writers.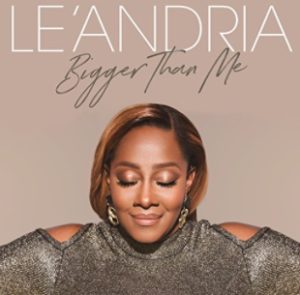 Thornton has been involved in entertainment since he did an internship in radio at age 12. He has put his magic stamp on some of the most anticipated music releases of the year, such as Marvin Sapp's album Close (slated for release in September 2017) and Le'Andria Johnson's latest album, Bigger Than Me.
In addition to working with the best producers and music execs in gospel, such as Stanley Brown, Thornton has recruited top mainstream music talent to write and produce gospel projects.
He said, "Chuck Harmony and Claude Kelly, who have worked heavily on the mainstream side, they've done records for everybody from Whitney Houston to Brittany Spears to Miley Cyrus, they're believers, both guys…they moved here to Nashville, recently and I retained them to basically…join me on this journey of executive producing Le'Andria's new offering."
In addition to Le'Andria and Marvin Sapp's projects, Thornton is prepping for Travis Greene's new music August 18. The album was recorded live in Nashville. Thornton adds, "And then Greenleaf, we partnered with Lionsgate and Oprah Winfrey's network OWN, to release the season two soundtrack for the Greenleaf soundtrack. Le'Andria is on the soundtrack. Jekalyn Carr is on the soundtrack.
Koryn Hawthorne, one of the new artists that I signed. She's on the soundtrack and that's coming out in September as well."
RCA Inspiration is also gearing up for hot new releases by The Walls, and Tasha Page Lockhart on Fo Yo Soul, RCA Inspiration's partnership with Kirk Franklin. In efforts to branch out, Thornton noted that RCA Inspiration will launch a new hip hop imprint this year.
While Thornton is doing his thing in music entertainment, he still operates in television and management through his Los Angeles based company Ten 2 One Entertainment. His business partners Paul Coy Allen, and Marcus Spence handle its day-to-day operations.
Thornton said of his TV and film projects with Ten 2 One Entertainment, "I still produce. We just wrapped on the latest season of The Manns, which used to be called It's a Mann's World on BET. It was on BET, the last season. It just aired in its third season….And we just wrapped on a film that starred Omari Hardwick and Meagan Goode, wrapped that in April…I mean a lot of great things are happening.
After one year as the Sr VP of RCA Inspiration, what's next for Phil Thornton, the super entertainment executive with hands in music, TV and film projects?
In the words of Kirk Franklin's hit, Phil Thornton just wants to be happy. He beamed, "Continued success and overall happiness, that's a big thing to me. To continue to run a great entertainment empire, and having a family to share as well…this definitely a step towards that path and on the journey but I've got a lot more in me."