Black Chic at the Movies News
The Inevitable Defeat of Mister And Pete, a Lionsgate Codeblack Films movie starring Anthony Mackie,  Jennifer Hudson and Jordin Sparks is slated to hit select theaters in a limited release on October 11th. George Tillman, Jr. directed the drama which also stars Skylan Brooks, Ethan Dizon, Jeffrey Wright (Boycott, Angels In America) and Adewale Akinnuoye-Agbaje.   Jana Edelbaum, Rachel Cohen, Tillman and Robert Teitel produced the movie which features music by Alicia Keys.   Keys is also one of the film's executive producers.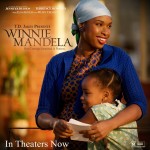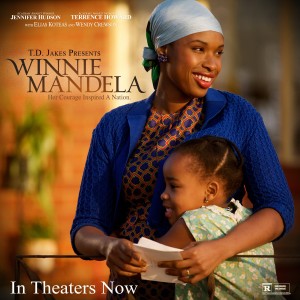 Jennifer Hudson, Academy award winner and star of Bishop T.D. Jakes' new film, Winnie Mandela, is slated to appear at the International Faith and Family Film Festival in Dallas, Labor Day Weekend, Aug. 29-31 as part of Bishop Jakes' MegaFest. The inaugural run of the film festival will feature a wide variety of films tackling tough issues such as identity, family and poverty.
"What is exciting about the International Faith and Family Film Festival is not only the number of films we have that tackle and address difficult issues, but the quality of the films is outstanding," said Bishop Jakes. "I'm thrilled to have these films as part of our discussions."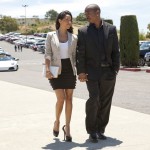 Israel Houghton and Galley Molina, recently launched RGM New Breed, a multi-media firm including film, television, publishing and music. The company's first full length film is I'm In Love With A Church Girl, starring Jeff "Ja Rule" Atkins (Fast and The Furious, Shall We Dance), Adrienne Bailon (Cheetah Girls, That's So Raven), Stephen Baldwin (Usual Suspects, The Young Riders), Toby Mac, Vincent Pastore, T-Bone and Michael Masden.
For more information visit www.iminlovewithachurchgirl.com
Gospel Music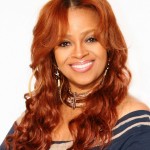 Grammy Award winning Gospel artist Karen Clark Sheard is set to record her next CD for Karew Records September 9th in Chicago.  Distributed by new distribution partner e-One Music, the live recording will be produced by Grammy Award winning producer Donald Lawrence.  It will take place 7p.m. at the House of Hope, 752 East 114th Street, Chicago, IL.
Mother-daughter duo Rochelle Payne and Diva Payne, aka World Rise Above just released their CD, Can't Back Down.  The title track is a catchy inspirational Hip Hop song that embodies the duo's strong faith and desire to inspire and motivate.  Their motto is 'Clean Music Is Good For The Soul'.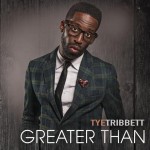 Tye Tribbett's Greater Than CD (Motown Gospel) debuted this month at #1 on Billboard's Top Gospel Albums Chart, #4 on the Top Digital Albums chart and #9 on Billboard's Top 200. Greater Than is Tribbett's inaugural project with Motown Gospel It is his fifth recording and  the highest album debut in his recording career.  The current single, "If He Did It Before…Same God"   hit the top  3 on Billboard's Hot Gospel Song chart.
New Gospel Music to check out…
 James Fortune Presents…Kingdom Music Volume 1 featuring Tye Tribbett, Canton Jones, Isaac Carree, Vashawn Mitchell, and John P. Kee.
 Nancey Jackson Johnson's "Free" from her forthcoming CD, The Return of Nancey Jackson Johnson.  The single is currently available now on iTunes.
The new single, "Believe" by Chanel of Trin-i-tee 5:7 is definitely worth downloading on your iPod.
 Conferences and Award Shows
The Stellar Awards TV taping and Stellar Awards Week have taken place most of its 20+ years in Nashville.  In 2014 they will be held in April.  I called the Central City Production office in Chicago, producers of the show and was told they haven't decided on the host city.
The Gospel Music Association's (GMA) 44th Annual  Dove Awards show and TV taping will take place Tuesday, October 15th , 7:30 p.m. CT  on the campus of Lipscomb University in the Allen Arena in Nashville. The show will air Monday, October 21st at 8:00 p.m. ET exclusively on the UP! Television Network.
The 16th annual Stop the Violence, Think Education, Put God First YouthEmpower4 Destiny Conference and Concert returns to The City of Refuge, 14527 South San Pedro, Gardena, CA, and Saturday, September 14th from 10 a.m.-9:30 p.m.  The event will be co-hosted by Kel Mitchell (The Kenan & Kel Show-Nickelodeon, All That) and Adrian Anderson, founder of "Halo Tu' Beautiful" and formerly of Stellar Award winning group, Trin-I-tee 5:7 and Elvee Scott/KJLH Radio-Free 102.3 FM.  Host pastor Bishop Noel Jones is the youth event's Executive Producer.  Dorean Edwards, President of Consulting Entertainment created and produces the annual conference and concert.
Celebrity fashion designer Clotee McAfee, who has designed for Stevie Wonder, the Pointer Sisters, Yolanda Adams to name a few.  The workshop will include fashion designers, graphic and cartoon animators, and film producers.
Scheduled to participate at the conference and workshops are Celebrity Fashion Designer Clotee McAfee (Stevie Wonder, Yolanda Adams), actress Tasha Smith (Why Did I Get Married)  and husband Keith Douglas, Founder and Chairman of RKD Management, Billionaire P.A., actor Omar Gooding (Baby Boy), Carlos Knight (Nickelodeon's 'Super Ninja) and Carlon Jeffery (Disney Channel's A.N.T. Farm) and more.
For more information e-mail: edwardsdorean@yahoo.com
Stay Inspired!
Lin. Woods
Faith Base/Family Entertainment Writer-Editor/Blogger
Twitter:  @linwoods
Facebook:  Lin Woods
Instagram:  linwoods96