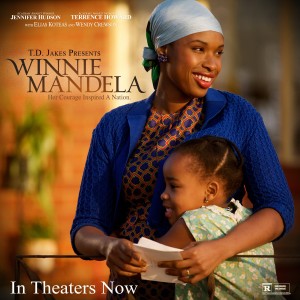 If you are looking for a film that will touch your heart and educate you on a turbulent time in history, then you must see Bishop T. D. Jakes Presents Winnie Mandela starring Academy Award winner Jennifer Hudson and Terrance Howard. It's in theaters now.
It centers around the romance of Winnie Mandela and her husband, Nelson Mandela, leaders of the anti-Apartheid movement in South Africa.  Nelson eventually became the first Black African President of South Africa, but the film shows how Winnie kept the movement alive while he was incarcerated for over 25 years.
All I have to say is, GO SEE IT!
Stay Inspired!
Lin. Woods
Follow me on Twitter: @linwoods
Facebook:  Lin Woods
Instagram:  linwoods96