The Grammy Awards 2016 was a night of tributes and a platform to make statements about life in America. Kendrick Lamar performed "Alright" and "The Blacker The Berry" from his album To Pimp A Butterfly in chains and prison garb to make a statement about injustices against African Americans. Beyoncé clarified a few things about her unforgettable performance in tribute to the Black Panthers' at the 2016 Superbowl. She had received criticism for honoring the militant group from the 1970s during her halftime performance. Lady Gaga gave a colorful performance of hits songs by the larger than life late David Bowie. In addition, the Eagles paid tribute to their deceased founding band member, singer, songwriter Glen, Frey.
Of course my favorite genre of music is gospel. I would have loved to see a gospel performance by Kirk Franklin or Anthony Brown & group therAPy on the Grammy stage. But maybe next time. At least there was more diversity seen through music at the Grammys than the Oscars have presented thus far.
Congratulations to all of the Grammy Awards winners and nominees.
To see the full list of winners in all genres click here.
(Insert Picture of Kirk Franklin album cover)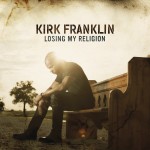 Best Gospel Performance/Song
"Wanna Be Happy?" – Kirk Franklin
Songwriter: Kirk Franklin
Label: RCA/Fo Yo Soul Recordings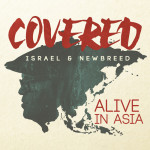 Best Gospel Album
Covered: Alive In Asia [Live]
Israel & New Breed
Label: RGM New Breed/RCA Inspiration
Best Contemporary Christian Music Performance/Song
"Holy Spirit" – Francesca Battistelli
Album: If We're Hones (Deluxe Edition)
Label: Ferven/Curb/Word
(Insert Fairfield Four album cover)
Best Roots Gospel Album
Still Rockin' My Soul – The Fairfield four
Label: Fairfield Four Records
Diversity In Media will hold court with Erica Campbell of Mary Mary center court, Thursday, February 25 at Baldwin Hills Crenshaw Plaza in Los Angeles as Baldwin Hills Crenshaw plaza celebrates Black History Month. It features a conversation between the Grammy award winning singer and fans and music enthusiasts who share in the evening from 6:30-8:30p.m. The event is sponsored by Nielsen in honor of Black History Month.
Make sure that you check out the movie Race on February 19. It is a biopic based on the long road to the Olympics by  African American Olympic track superstar Jesse Owens. The film centers on Owens' trials in a segregated United States leading up to his gold medal, record breaking performance at the 1936 Olympics in Berlin.  Race stars Stephan James, Carice van Houten, Jason Sudeikis, William Hurt and Jeremy Irons.