Missouri Governor Jay Nixon pulled out all the stops to lure the Boeing 777x commercial airline contract, offering $1.7 billion in incentives and tax cuts to steer Boeing to the "Show Me" state.
Governor Nixon signed the tax incentive package into state law in St. Louis, at the James S. McDonnell Planetarium on Dec. 10. If Boeing chooses St. Louis to move its production of the 777X to, it means thousands of jobs, the changing of the lives of families with the increased income and a boost to the local economy.
Having Boeing facilities currently in place, a skilled workforce and available land to build a new production plant for the 777x, the St. Louis area is considered to be a perfect fit by Nixon, state, county and local officials.  Mo State Rep. Clem Smith-District 85, whose district lies near the proposed Boeing production facility site, says, "If they decide to move the work out of Seattle, St. Louis is the place, in my mind.  We've got the people.  We've got the ability.  And we're eager for new products and new work for the region."
Sweetening the Pot 
According to the St. Louis Post-Dispatch, St. Louis County Executive, Charlie Dooley, added to the lure by approving a preliminary budget of $1.8 billion in tax incentives if Boeing chooses to locate the production facility for the 777x on land near the St. Louis Lambert International Airport.  This would bring the incentive package total to over $3 billion.  He stated in the Post-Dispatch, "If you want to be in the mix, you have to offer incentives."  St. Louis City's Mayor Slay weighed in, "This is a business deal, and incentives will have to be offered and they will have to be competitive if we're going to land these jobs."
777x Contract Means Jobs And New Businesses
Realizing what the contract could mean to the people in the St. Louis region, in particular to his constituents in district 85, Rep. Smith says, "With all things being perfect…if St. Louis was selected as a site, and there were jobs, say for example the 2,000 jobs were brought to the St. Louis area, it would be an immediate financial boost for the economy."
Rep. Smith said there would also be off shoots of those 2,000 jobs.  Related jobs would spring up in construction, architecture, insurance, bank-lending and engineering.  His one major concern is that Boeing hires a diversified workforce that includes women and minorities should they come to St. Louis.
Viola Pancratz, Vice-President and Co-owner of the engineering and project management small business firm, Project Controls Group, Inc.,  is excited about the possibility of St. Louis nabbing the contract says, "I don't think Boeing has enough minority or women contractors or suppliers. We'd like to be allowed to bid on projects related to the 777x if St. Louis is awarded the contract."
In a Fox 2 TV News report, Rod Nunn, Vice Chancellor for Workforce and Community Development in the St. Louis Community College system, who has played a key role working to bring thousands of high skilled jobs associated with the Boeing 777x contract to St. Louis, told Fox 2's Charles Jaco of "The Jaco Report," said, "We've got families and generations of aerospace workers."
As a woman who owns her own company, Pancratz says, "The Boeing 777x contract would really help a specialized firm like ours, if we are able to bid.  It would allow our firm to hire additional workers, adding to the growth of the tax base and the St. Louis economy."
The Boeing 777x production contract will bring in jobs, stimulate the economy and bring about a change in families to whatever region that gets it.  St. Louis is hoping it lands in its lap.
By Lin. Woods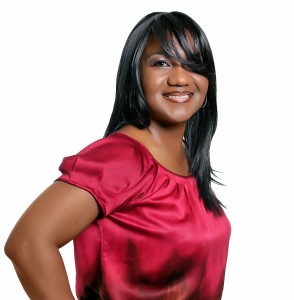 @linwoods