It seems everyone has a brand these days. With all of the branding, is anyone out there changing lives and spreading the good news beyond self? One lady working hard to make a difference is Elise Stone, founder and president of Adorned Clothing, a Birmingham, Alabama based Christian lifestyle brand with fashions that cater to men and women.
Born and raised in St. Louis, MO, Stone started Adorned in her hometown back in 2009. Now based in Birmingham with her husband, D. Stone, program director of R&B and Hip Hop radio station, WBHJ-FM, Elise Stone wants to build a brand that says something.
She said, "What a person wears makes a powerful statement. Our goal is to design clothes that convey people's belief through fashionable apparel." Stone believes you have to work hard, even if it means missing sleep, to accomplish your dreams."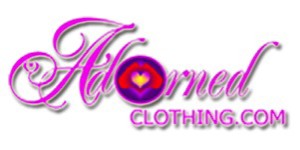 Stone's hard work ethic is paying off. Adorned Clothing's fashionable t-shirts with catchy messages of hope and inspiration have received celebrity endorsements. The Classy With Hood Moments has been endorsed by music and film entertainment including Dej Loaf, Sevyn Streeter, Jazmine Sullivan, Mila J and LeToya Luckett. Stone said of the popular t-shirt's statement, "It simply gives notice that you can adjust to any type of environment you find yourself in."
One of Stone's early designs, and a personal favorite of mine is the Proverbs 31 Woman t-shirt. The artwork features the biblical scripture in the shape of a curvy woman's body.
According to USA Today, over $5 billion Christian products are sold at retail annually. If Elise Stone has her way, Adorned Clothing will get a piece of that spiritual pie.
For more information on Elise Stone and Adorned Clothing visit www.adornedclothing.com